STERiGLIDE™ cannula.
Optimal gliding.
Easier cannula introduction. Less risk of bruising.
STERiJECT CSH cannula.
Ultra thin wall.
A larger internal diameter results in up to 35% less extrusion force needed.
HPC "ADVANCED" hub.
60% larger inner diameter.
TSK patented designs offer better flow rate, reduced risk of pop-ff
and improved patient comfort.
PRC "CONTROL" hub.
Withstand high pressures.
The PRC hard polymer needle hub prevents leakage and needle pop-off.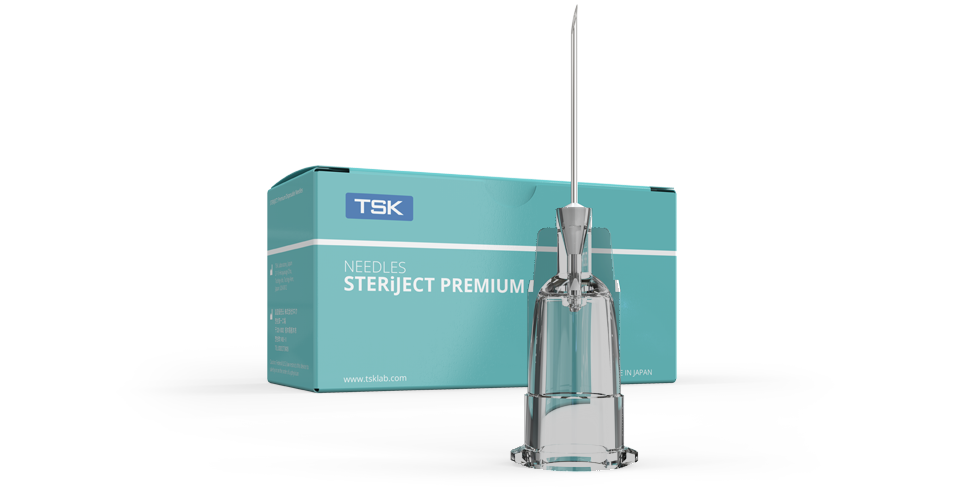 PRE "REGULAR" hub.
Allround high quality.
Traditional high quality steel sharp needles in a wide range of sizes.