A dose-saver solution
for vaccination programmes.
Pfizer and Biontech have included TSK's Low-Dead Space Needle in a list of compatible needles/syringes potentially able to retrieve a sixth dose
of its mRNA vaccine. For further information, please visit the Pfizer product website in your country for further information or contact TSK Laboratory.
Custom solution for pharma companies.
Custom needle
solutions and
medical devices.
TSK Laboratory strives to make injections perfect. We have a long successful history in the development and manufacturing of specialty needles and medical devices, which resulted in multiple patents for both materials and needle designs. The premium quality of our products makes TSK Laboratory the preferred partner for many leading pharmaceutical and medical device companies worldwide.
45 years of
market leading
innovations.
At TSK, we put great emphasis on developing new technologies and product innovations. We aim to deliver new solutions to the aesthetic, interventional radiology ophthalmology and dental market, that improve the clinical outcome while simultaneously improving patient safety and comfort.
Premium needles products.
LOW DEAD SPACE
Product loss close to zero.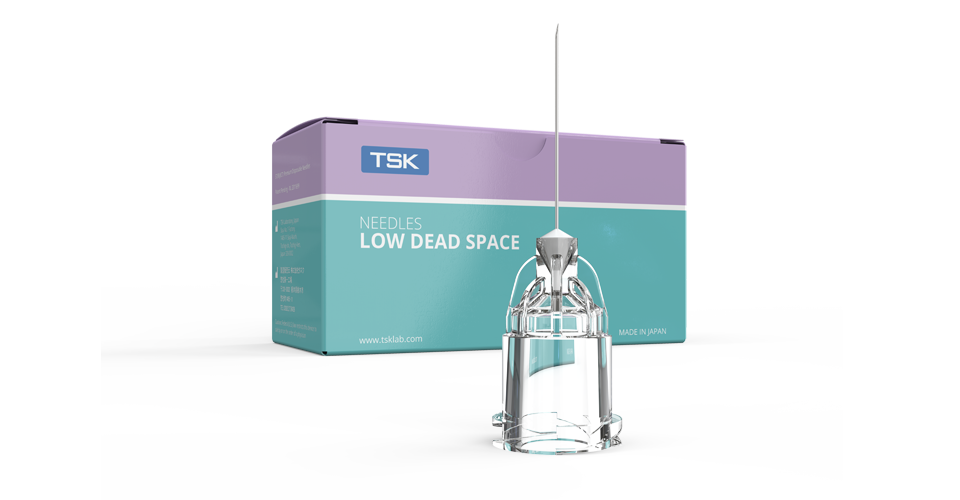 STERiGLIDE CANNULA
50% better gliding. Less bruising.